Learning to Teach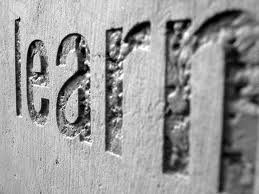 Written by BBU group member, Mandi Houk
One of our coolest experiences with BBU came a few weeks ago when we hosted "teaching night." Every five weeks or so a couple hosts the group and the husband is responsible for preparing a lesson that is on his heart and that relates to marriage.
That week, I got to see a side of my husband that I had not seen before. I knew that he was a leader—that he could coach others and easily guide a conversation, but I had never actually witnessed him teach the Word. From the moment that we were put on the schedule, I could tell that he really cared about this. He wanted to teach. He desired to share the message that God had put on his heart. He could not wait to study the Bible and read the commentaries and Greek translation. He even wanted to find a silly video clip to break the ice.
Not only was the Lord guiding him as he prepared the lesson, He was guiding me and showing me a new role. As a schoolteacher, I was used to being the one in control of the lesson. The organization, preparation, and success of a lesson were all on my shoulders. God showed me that teaching his Word is not all about those teaching strategies and rubrics. God was constantly glorifying himself in Chris's study and desire to know him more. Chris and I learned more about Forgiveness through this process. I was compelled to pray for him more as he studied and created the lesson. We even prayed that his lesson would ultimately glorify God—not Chris.
I thing this is the root of the issue, and why this whole experience has been so important to us. Through just this little "teaching night, " Chris grew in confidence, skill, and obedience as he prepared and delivered the lesson, and I grew in humility, service, and adoration of the Father and the man who he made Chris to be. The beautiful thing is that we're not done growing up. We never will be. God is not finished challenging us to become more like him—more like who he made us to be.