BOOK A LIFE COACH
We all need a little help. Let BBU life coaching move you along the spectrum of growth to a better you.
FIND A COACH
Are you ready to live life to the fullest? Take control and achieve real outcomes through our personalized life coaching. With BBU Life Coaching, you'll become more self-aware and confident, gain maturity as an individual or a couple, and set and accomplish healthy goals. We'll empower you to put an end to growth stagnation in your life, so you can empower others to do the same. Individual and couple sessions are available.
Cost: The initial 30-minute consultation is FREE. After the initial meeting, a set fee and number of sessions will be established.
Disclaimer: BBU Life Coaching is not meant to replace clinical counseling or emergency services. If you have an emergency, please call 911 or contact a crisis center near you.
Nakia Austin is a licensed counselor and certified life coach with more than ten years of experience in the field. With a bachelor's degree in psychology and a master's degree in counseling, Nakia is equipped with the tools to help her clients achieve their goals, recover from difficult experiences, and address current and future challenges. By utilizing proven strategic and tactical methods for overcoming adversity, Nakia's innovative coaching technique combines cognitive theory with practical applications that gets results. Nakia's dedicated, invaluable support and her responsive approach to therapy and coaching allows her to help individuals become the best versions of themselves.  
As a trauma survivor, Nakia uses her experience to help others pursue the lives they want to live. Nakia is an experienced public speaker and the founder of L.O.V.E ministries. Recently, Nakia launched Heal My Hurt, a live 8-week online course that teaches individuals how to heal and thrive in the next chapter of their lives.
Trauma and Trauma Recovery
Personal Quote: I love you too much to leave you where you are. 
Jon A. Parker is a Licensed Professional Counselor with a Master's Degree in Marriage and Family Therapy. Jon has over 15 years of experience as a Counselor/Therapist and life coach. Jon is an interactive, solution-focused therapist. His therapeutic approach is to provide support and practical feedback to help people effectively address personal life challenges. With compassion and understanding, he works with each individual to help them build on their strengths and attain the personal growth they are committed to accomplishing.
Men's issues
Conflict resolution
Improving communication skills
Improving self-esteem and self-confidence
Life transitions
Employment transitions
Spiritual concerns
Identifying and/or Decreasing self-sabotage behavior
Personal Quote: "Do or do not, there is no try." – Master Yoda
BJ is a life coach, speaker, and author who helped launch one of the most significant faith movements in recent history – the "116 Movement" with Grammy award winning artist Lecrae. He also served alongside Bryan Loritts to expand groundbreaking racial reconciliation work in Memphis, TN. BJ has worked with tens of thousands of individuals and couples all over the world helping them experience personal and relational growth. Currently, BJ serves as the executive director for Build a Better Us. He has a bachelor's degree in sociology from the University of North Texas and a master's degree in Christian studies from Union University. He has been featured in Relevant Magazine, Propel, Christianity Today, Barna, & other publications. He has also worked with History Chanel, RZIM, ERLC, Desiring God, Universities & other corporations. He and his wife Vanja have been married 16 years and live in Atlanta with their three children.
Personal development
Relational development
Spiritual formation
Diversity maturity
Personal Quote: Helping people to do things that they've never done to become who they've always wanted to be.
Marriage and Family Therapist turned relationship professional, Tracy Ready is an experienced and knowledgeable Dating Strategist & Consultant.  Through her Dating Masterclass and Soul Detox programs, she exclusively helps single, career-driven women in becoming better prepared to create healthier, happier more fulfilling romantic relationships.
As a Build a Better You provider, Tracy's specialties are:
Dating Preparation
Break-up Recovery
Online Dating
M.A. Marriage and Family Therapy, Liberty University
Thought-leader, Author and Writing Contributor
Personal Quotes: "Self-care is more than mani/pedis, massages and traveling. Care for your heart and you'll heal your world."
Ruth Buchanan is a Christian freelance writer and the author of seven books, four stage plays, and countless articles and essays. As a writing coach, she's perfectly positioned to help other writers hone their skills and level up in their careers. She has a demonstrated history of working closely with writers to shape their story and craft their message into something truly unforgettable. She's conversant in a wide variety of fields, but as someone who holds an undergraduate degree in Church Ministries and a master's in Theological Studies, she's especially comfortable working in areas of practical Christian theology. Ruth is an accomplished Bible teacher and a proficient public speaker. Though usually clamped to the keyboard, Ruth is also an eager reader, an enthusiastic traveler, and the world's most reluctant runner.
Finding your voice
Breaking through as a writer

Professional development and guidance
Publication pathways
Maximizing writing opportunities
Message shaping
Stylistic growth
Personal Quote: Every successful author was once a person who hadn't written a book yet.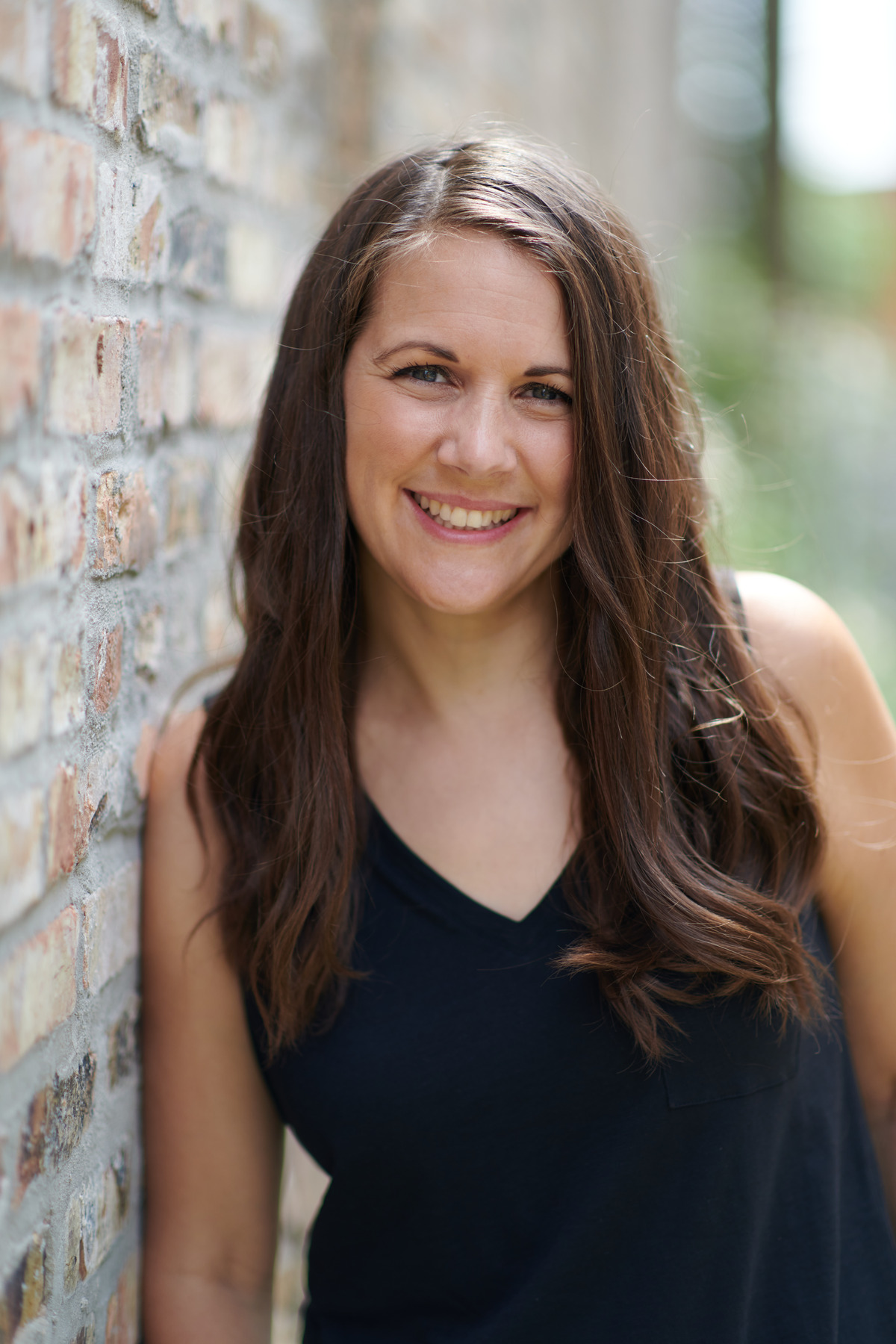 For nearly two decades, Shayna Wildermuth has worked with college students on multiple college campuses throughout the US. Since 2015, she has been leading on The University of Illinois at Chicago, one of the most diverse and inclusive campuses in the nation. Shayna's passions include investing holistically into students – mind, body, and spirit – and being committed to bringing about justice and equity. Shayna is an empathetic leader who believes everyone has untold potential for thriving and longs for students to access the healing and support they need to thrive.
Since moving to Chicago, Shayna has experienced an important journey of racial awakening. Through many learning experiences, reading, studying, and leading others, Shayna is now in the position to coach others committed to a similar trajectory. The church has historically done a poor job around racial justice. Shayna believes Jesus is committed to racial justice and equity and wants to help others see the importance as well. With a naturally empathic approach, Shayna walks alongside others – particularly of the majority culture – as they step into a new way of seeing and living out God's heart for racial justice and equity.
Coaching around racial awakening and racial justice
Mentoring college students and young adults
Leading college ministries in cities
Prioritizing holistic health
Leading multi-ethic teams
Engaging with empathy
Prioritizing equity
Personal Favorite Quote: Don't ask what the world needs. Ask what makes you come alive, and go do it. Because what the world needs is people who have come alive. – Howard Thurmam
Personally BJ taking the time to get to know me and speak into my life has been wonderful. Generic advise and general help is good but personalized and specific life coaching is exponentially better and more useful. Improve: Topics of conversation sometimes head of topic but are usually not big time wasters.

BJ has helped me think about things in ways I never could have on my own. He is coaching me on how to be good/better at multi-cultural/ race relationships. He has incredible intuition as well as a very high EQ. BJ asks questions in a way that helps me discover things on my own, but he also gives incredible insights. He has given me life-altering advise and incredible affirmation to help me continue to courageously move forward. BJ is so for me it is almost tangible. He really enjoys seeing me grow and he is VERY gifted at coming alongside me in my journey. He affirms my growth all the time and gives me homework that is both applicable and fun! He also loves and follows Jesus and is in tune with the Holy Spirit. He looks for God's movement in my life and comes along side that and affirms that. He is also good at sharing about his journey and how he has grown in his life.

Consistency and authenticity. I never feel like I'm being read a script. I feel like I have someone who is invested in my growth and journey.

What has been most beneficial about the Life Coaching service is the clarity and wisdom that Mr. Thompson brings to the table. The ability to be able to get to the core of the thoughts and ideas and bring forth a clear understanding is rare and a major blessing.