"Developing Leaders Among Orphans"

Together WE are Better.
Uganda is home to over 1 million orphaned children who have lost their parents to aids, disease, wars and refugee displacement.  For many of these children, their options are to live with an elderly grandmother with NO RESOURCES or SOCIAL SAFETY NETS to provide care or fend for themselves on the streets.
Many children do not complete their schooling nor have the competencies needed to do well in life.  Only 1 in 4 children who starts primary school makes it to secondary school. Less than half (40 per cent) of students are literate at the end of primary school, causing them to be vulnerable to trafficking, child labor or turn to crime to survive. Your support for an orphan or vulnerable child at one of our Uganda homes, will provide the love, resources and security for them to be on the path to having a successful future and providing care back to the community.
Build A Better Us is a (501 c3) faith based coaching organization, called to work nationally and internationally in areas of high  populations of vulnerable women and  children to partner with local  leaders to fulfill their vision to care  for, educate, and encourage the  vulnerable women and children in  their area. We are currently  cultivating relationships with the people Uganda. 
Since 2006, Build A Better Us has been developing individuals and couples and partnering with communities and their leaders to raise up the vulnerable to  see relationships restored and  communities renewed.
2006: Trained in Leadership Development. Global missions making disciples 
2008: Developed holistic model for Couples Small Groups 
2012: National and International Build a Better Us Couples events
2017: Developed Build a Better Us coaching curriculum and books
2018: Created Holistic Health, Life coaching, & Growth Programs that have served more than 10,000 people
2021: Created Partnership with Ugandan orphanage to develop leaders among Orphans
Why work toward relationships restored and communities renewed?
God is working to restore four foundational relationships: God, self, others, and the rest of creation. Shalom, or flourishing, is experienced when these four relationships are strengthened. Therefore, His Voice Global works to see the restoration of these relationships and the holistic renewal of communities.
Where do we work?
The strengthening of the four relationships leads to each sphere of society being renewed. His Voice Global's aim is to walk in relationship with others (e.g. indigenous partnerships, college students, family mentors, etc) so each person we serve can influence wherever the Lord has called them to be.
Currently, we are carrying out our vision and mission in Uganda and Kenya, but we have a firm belief that every nation is called to all nations. Therefore, we believe our work will continually expand through those we serve.
How does His Voice global do this?
In order to see someone fully flourish, it is essential to approach the whole person:
Physical
With our partners we provide shelter, food and healthy environments for those we serve.
Emotional
When available our partners provide professional counseling and rehab, if necessary. Social-Our partners and family mentors provide experiences for kids and students of all ages, also helping them navigate social situations in the home and at school.
Spiritual
His Voice Global has also developed a multi-fold discipleship training curriculum, Foundation of Hope. Foundation of Hope has given our partners and college students opportunities to spread the gospel and train others outside their normal realm of influence.
This has led His Voice Global into many remote parts of South Sudan, Kenya, and Uganda.
Human beings have been designed by God to enjoy loving relationships with God, self, others,  and the rest of creation. The goal of our ministry is to invest in the lives of the vulnerable so  they can experience the flourishing God intends. 
Holistic development to help orphans become Leaders.
In 2007 while traveling to Africa, I was confronted with a grave reality after walking through the market. Why are there so many small children on the streets by themselves during a school day? What if someone kidnaps them? Are they able to go to school? Why do we live in the wealthiest nation in the world and yet let Gods children perish on the street for what we pay for a cup of coffee? My heart burned with passion and no outlet until we discovered the opportunity to develop orphans into leaders!
Uganda is currently host to more than 123,000 South Sudanese who have fled civil war. Most of these are women and children. Due to the civil and social unrest, children often suffer neglect as well as sexual and physical abuse. Specifically in rural areas, as many as 33% of girls are married by age 15, making child marriage and pregnancy all too common. Kids are easily sex trafficked, join gangs, or literally die on the street because they lack Basic Needs and care. We can change with with minimum inconvenience to our lives.
We  believe God has placed, and will continue to place, the vulnerable  in front of us so we can walk alongside them for a lifetime. Our  mission is to work in areas of the world with high populations of  vulnerable women and children, where we partner with local  leaders to fulfill the Great Commission.  
Bj Thompson

Founder and CEO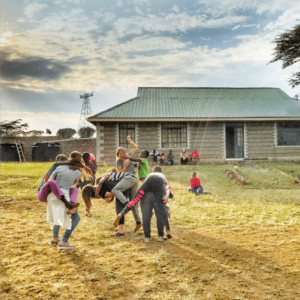 $50,0000 a year
(Care for 20 children)

Food, Water, Shelter, & Clothing.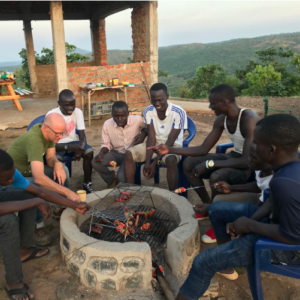 Child Sponsorship
$200.00/month
Educational Fund
$50,000.00